BITCOIN & CRYPTOCURRENCY
INFORMATION NIGHT
WE TEACH YOU
    THE SKILLS TO TRADE
FIND OUT MORE
NEXT EVENT
22ND FEBRUARY 2018
Creative Web Design
We build engaging websites for unique people and businesses
BITCOIN & CRYPTOCURRENCY
INFORMATION NIGHT
We teach you
     the skills to trade
Next Event
22nd February 2018
FIND OUT MORE
Creative Web Design
We build engaging websites for unique people and businesses
AFFORDABLE SMALL BUSINESS WEBSITES
web design | web hosting | web maintenance
MODERN DESIGN
PROFESSIONAL
MOBILE FRIENDLY
web design | web hosting
AFFORDABLE BUSINESS WEBSITES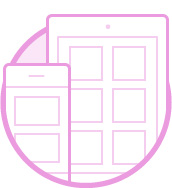 Websites
We create modern professional websites that don't cost a fortune.  Built using Divi theme templates powered by WordPress. The platform which delivers incredible online experiences.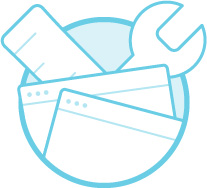 Web Maintenance
Do you need to edit or update your content, upload images or add a web feature, newsletter or create social media account?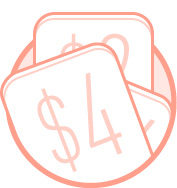 Domains
It all begins with a domain, it is your online business address which identifies your website on the Internet. I can help secure you .com.au, .org, .net domain address Today!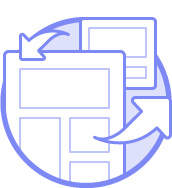 Web Hosting
Offering secure, fast, reliable hosting for customers. Once you have registered your domain name with Webscape, we can upload your website straight to the web server.
HI THERE!
Thanks for visiting my page!
Need a website for your small business? You have come to the right page! Here at Webscape Bayside Brisbane, we provide you with the important steps to getting your website on the internet in only few steps. Our featured website package is popular for new business start-ups and small businesses who don't currently have a website presence. We provide the assistance to register your domain, create social accounts to link from your website and we are the host company too! so you don't need to contact numerous companies, as we can do it all in one place!
Introducing our Small Business Website Package
Built using Divi Framework
100+ Industry specific Templates
Mobile Responsive Layouts
45min Inital Consultation Session
and much more, over $600 in bonus
Introducing our Small Business Website Package
Our websites are browser compatible integrated with parallax backgrounds and rich web features. Small business website package is packed with features:
Built using Divi Framework
100+ Industry specific Templates
Mobile Responsive Layouts
45min Inital Consultation Session
and much more, over $600 in bonus
Creativity is intelligence having fun ~ Albert Einstein
4 easy steps to get your business web presence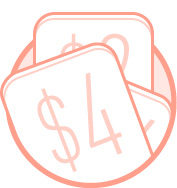 Register for a domain name
Once you have registered your domain name with Webscape we can begin planning.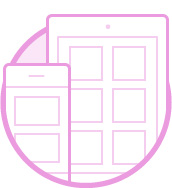 Choose Template Design
Divi has done the hard work designing tons of great pre-made layouts for you to pick from.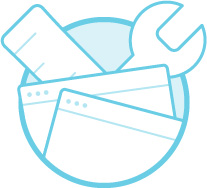 Create your content
Clients are to create their own content, provide key features & services your business excels of. As I am not the 'jack of all trades'.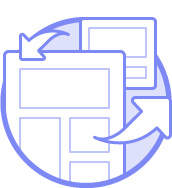 Approve final draft for upload
The client has to reviews final draft and if they are happy with the website delivered. It is upload on the internet, immediately engaging customers online
Responsive Web Design
Non-responsive websites are a thing of the past. If your website is not optimised, your visitor's will leave your page for a website that is mobile and user-friendly for today's fast pace lives.
Visitors leaving your website decreases your results leaving you to rank poorly in search engines. Our websites are optimised for desktop, tablet and mobile devices
To obtain a search ranking Google requires websites to be mobile friendly.
Check to see if your website passes!
Why Choose Webscape Bayside Brisbane
Online web design company based in Brisbane's Bayside suburb of Victoria Point
Best Quality
Using Divi built templates from the largest self-hosted blogging tool in the world, WordPress is used on millions of sites and seen by tens of millions of people every day.
Fully Customisable
Webscape understands clients needs. Whether you want to design a brand new website, improve the look of existing one, update with new features or add more pages.
Low Price
Our charges are lower than the prices offered by other web companies. Since we don't start from scratch but build on pre-made web templates, we're fast and inexpensive for our customers.
Supporting the Locals
Webscape is designed to help small business owners just like us expand their company on the web
Great Support
Around-the-clock email support and FB Messenger access is provided 6-days a week for all our customers. Being available takes the stress away for you.
Effortless
I make it easy for my customers.  Just few clicks to send an email with your content, all images and logo's and I begin to get creative. It's simple!
Alyssa Little
Website Developer
I have been a successful freelance web designer for 5 years. I found a love for coding websites after a medical condition called Fibromyalgia caused me to resign from my full-time job as a Director of an After School Care Program for Redlands City Council. On the brighter side, I have found my niche in life and love what I do, with the benefit of working from home.
Interested in getting online?
Love our awesome sites?  Fill in the below form and our creative designer, me, will contact you to get started on building a unique website for your business and stand out from the rest!
NOT YET DISCOVERED THE ADVANCES OF SOCIAL MEDIA?
Today having a website for your business isn't enough, your online presence expands into social media sites like Facebook, Instagram or Twitter.  If your business has not yet discovered the advances of social media then it's time to start capitalising on it before you get left behind.
Take your business to the next step, look no further!